Biology Amr. Mac's Biology Page
IB Biology
Core

T.1 Cell Biology

T.6 Human Physiology

Additional Higher Level

(Not yet available)

T.8 Metabolism, Cell Respiration & Photosynthesis

T.10 Genetics & Evolution




Vocabulary Survey:

Year 1

Year 2

'Study Tips' by ASAP Science (3:25)

A general overview of the newly modified AISB Grading Policy outlining the differences between Academic Practice, Formative Assessment and Summative Assessment.




A general overview of our course with contact information, a basic timeline and grading information.

Standard Level
> Syllabus Y1
> Syllabus Y2
Higher Level
> Syllabus Y1
> Syllabus Y2

Schedules:

A day-to-day breakdown of what we'll examine throughout the course (including readings).

Standard Level
> Y1_S1
Higher Level


Homework Updates:

Homework (A) - Check here on a daily basis

(Not yet available)

.

Homework (D) - Check here on a daily basis

(Not yet available)

.

Subject Guide -

The entire course, direct from IB HQ.

Command Terms - Indicates how to answer questions.

Bioknowledgy Command Terms - Prepared by Chris Paine.

i-Biology Command Terms - Prepared by Stephen Taylor.

Draw the Core - Prepared by Stephen Taylor.

DIAGRAM TIPS

Assessment Criteria - Rubrics and tips for how to score well.

Animal Experimentation Policy - Rules for animal experimentation.

Individual Investigation Sample Papers - Exemplars from the IB.

IA Checklist - Reminders for preparing most lab reports but especially important when preparing the Internal Assessment. VERY HELPFUL.

Glossary Terms - Course-specific vocabulary. (Not yet available)

Experimental Design Template - Guidance for lab reports.

Required Practicals - We must do and you must know for Paper 3.

Exam Prep Sheet Y1_S1 SLHL

IB Exam - Past Papers

(Not yet available)

IB Exam Guidelines - What to expect from each of the papers.

SLHL

50 Random MC Questions - From the Core + AHL (old syllabus)

**Each time you try the two links above you will see different questions.

General Web Resources

The links below lead to great resources for all aspects of the course.BioNinja

An excellent web resource that includes detailed notes related to ALL core material as well as the required practicals. Additional resources will be made available as the site creators create more.

IB Biology Video Review

An excellent series of video, prepared by Stephanie Castle, that outline the subsections of the IB Biology course. She is constantly adding new videos so subscribe to her channel to receive the latest additions.

Bioknowledgy

A wonderful web resource with notes, study tools and practice questions for all aspects of the course.


Prepared by McGraw-Hill, this site offers great animations and a variety of practice quizzes. Click on the 'Choose a chapter' link (left side) and have a look around to see what's available.
Biology Amr. Mac's Biology Page 112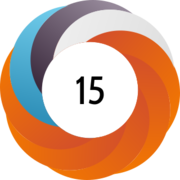 Biology Amr. Mac's Biology Page 148
Biology Amr. Mac's Biology Page 265
Human Biology and Lab (BIOL 126 & 126L), Concepts of Biology and Lab (BIOL 111 and 111L). Research interests include how teaching techniques used in the classroom affect student learning. Specifically of interest is what types of questions non-majors students ask about biological concepts and what impacts the nature of those questions. Biology Faculty. Our biology faculty teach and do research using a wide variety of organisms, scales, and techniques. Our faculty work on viruses and bacteria, fungi, plants, and animals, work at the molecular and biochemical level to the ecosystem level, and use techniques ranging from molecular biology and bioinformatics to field studies and laboratory manipulations. Mac's Biology Page: Home Biology B Contact Biology A Anatomy and Physiology Human Body Systems (HBS) Mr. Sean McElhaney (Mr. Diamond calculator download. Mac) Biology Instructor at Molalla. Concepts of Biology is designed for the typical introductory biology course for nonmajors, covering standard scope and sequence requirements. The text includes interesting applications and conveys the major themes of biology, with content that is meaningful and easy to understand.